The story of
Poggio Rosso Estate
Poggio Rosso estate was bought in 1973 by Giovanni Sozzi Sabatini. Giovanni was an agronomist that took his degree at the University of Florence with a dissertation on Olive Trees with a title: 'Olive trees are not just landscape'.
Unfortunately his work was lost during the calamitous 1966 flooding. With passion Giovanni run the little estate that initially had olives trees, vineyards and arable land. In 1994 the whole estate was transformed into an olive grove.
Acreage

16

Planted

Moraiolo, Frantoiano, Leccino, Pendolino, Scarlinese
Metalliferous Hills
The Metalliferous Hills extend in the central-western part of Tuscany. The landscape is a combination of wild landscapes and unmistakable bright colors due to the presence of minerals in the subsoil.
Climate
The climate of the Maremma area along the coast has Mediterranean characteristics. Poggio Rosso is characterized by a temperate climate, winters are mild and relatively rainy, cool and dry summers.
Cultivars
The cultivar present at Poggio Rosso estate are the typical and most common cultivars of the Maremma region like: Moraiolo, Frantoio, Pendolino, Leccino and Scarlinese
Seaside
The Maremma area has one of the most beautiful and unique stretches of coastline in Tuscany, miles of crystal clear waters and wide sandy beaches, small hidden coves and beautiful cliffs overlooking the sea.
Etruscans
The Maremma area was the craddle of Etruscan civilization. In fact Saturnia is considered the oldest Italian city and the Fiora valley gave birth to the pre-Etruscan civilization, the Villanoviana.
Extra Virgin Olive oils
At Poggio Rosso ETRURIO is producing its classic olive oil Tradizionale
Poggio Rosso Estate
The Location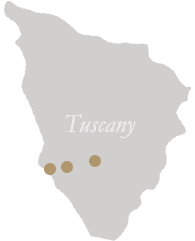 18km from the sea set in the rolling Tuscan countryside near Gavorrano, Villa Poggio Rosso is a private holiday home with its own garden, swimming pool and outdoor whirlpool for evenings under the stars.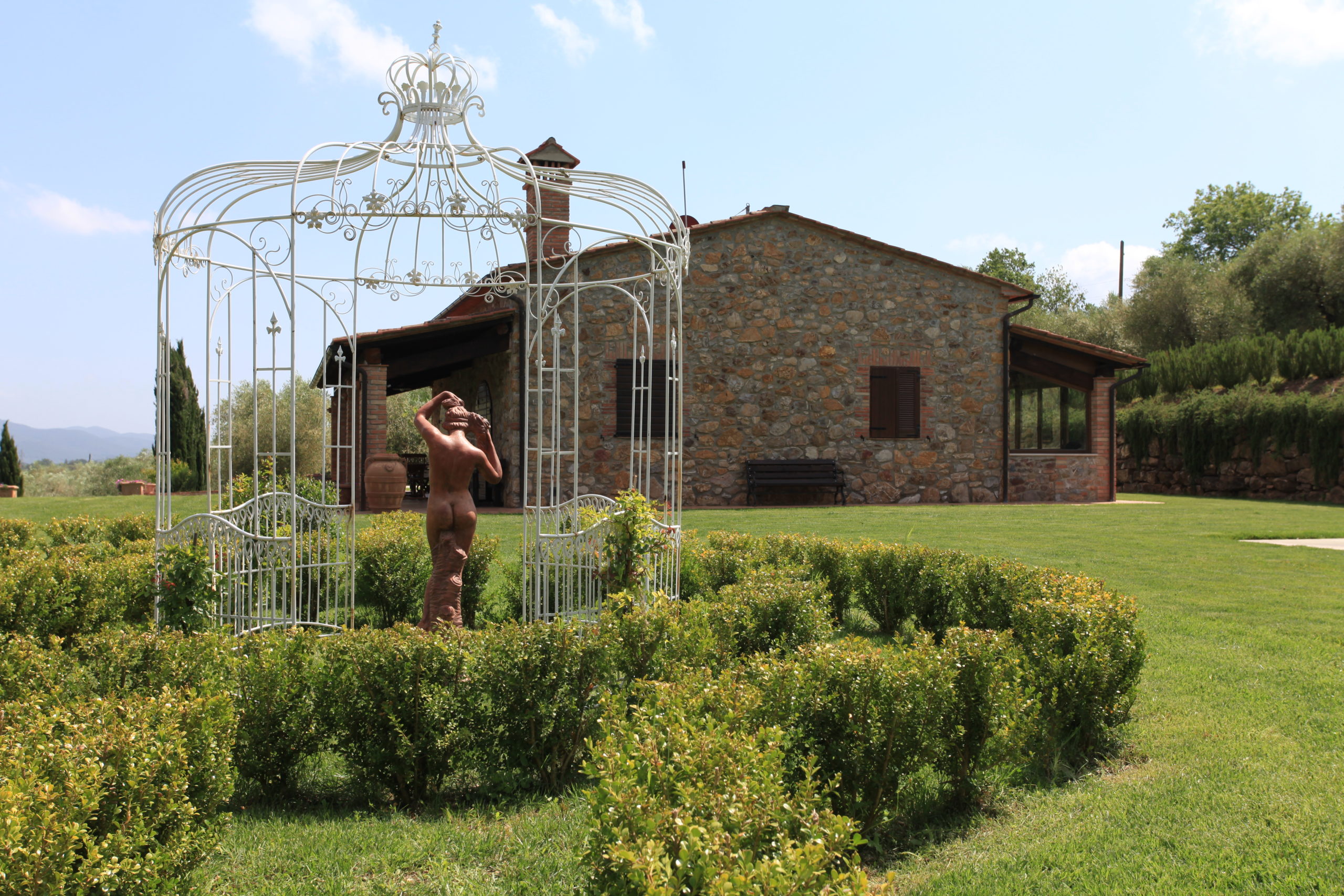 The Villa
Tuscan Holidays
Nestled in the middle of a private olive grove of about six hectares totally ring fenced, the stone villa is ideal for 4-5 people. It has 2 bedrooms with king size beds; a bed sofa in the lounge, 2 bathrooms and a kitchen. Free private parking is available on site
A small and pretty Italian Garden with an old gazebo faces the swimming pool and the outdoor whirpool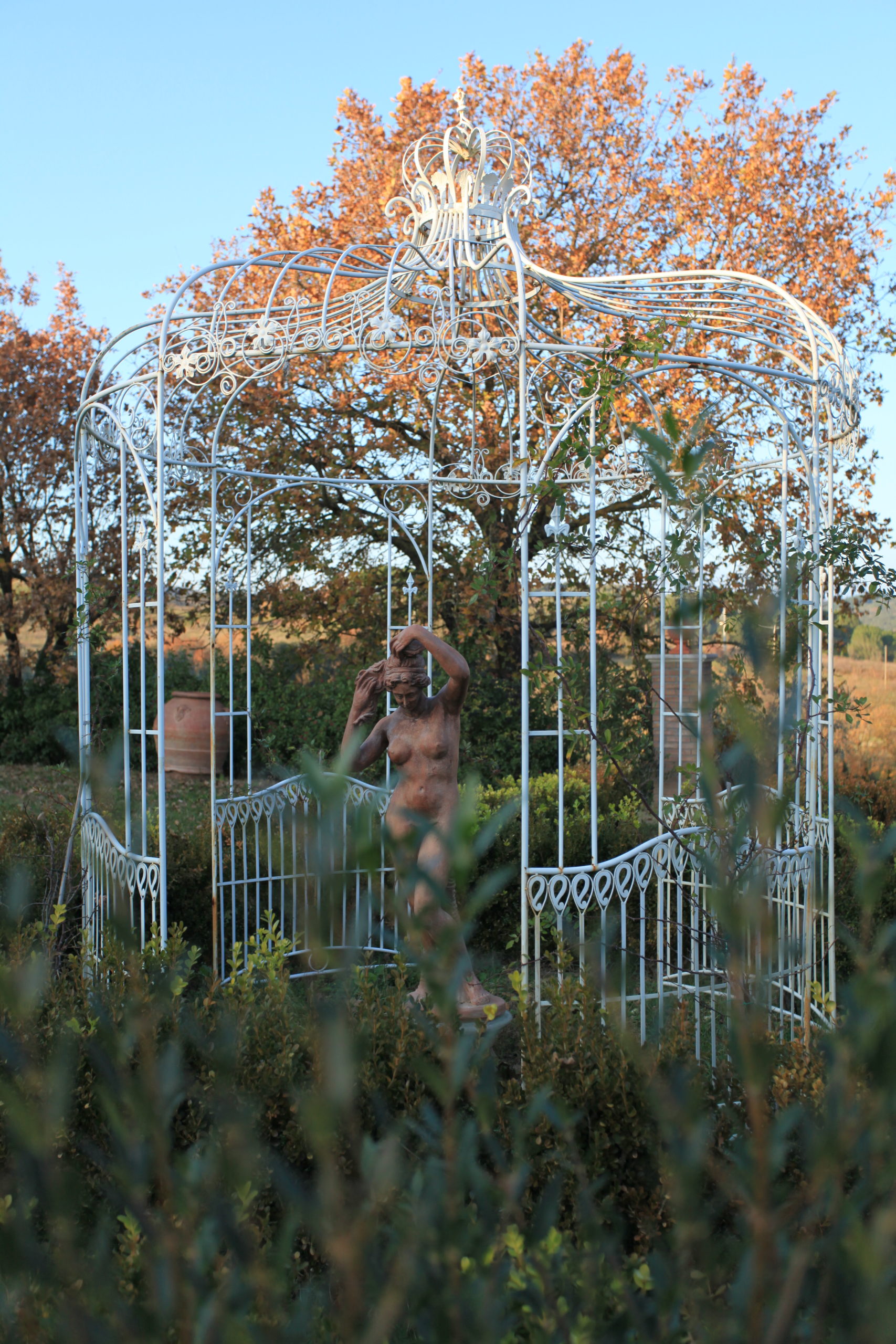 Our address
Villa Poggio Rosso, Via Aurelia 6/A, 58023, Bivio di Gavorrano (GR)