ETRURIO CEO - Chief Evangelist Oliveman
Andrea Sozzi Sabatini
All our Olive Oils are characterized by a remarkable sensations of freshness paired with persistent aromas. All the tastes are perfectly balanced to satisfy the most exigent palates.
Because of their organoleptic characteristics and by virtue of the highest degree of harmony met only thanks to the most meticulous care at each stage of the production, our olive oils stops being a simple condiment, and becomes a true sensory experience.

Fruity delicacy flavour
Our blends
Fruity medium flavour
Our blends


fruity intese flavour
Our Blends
SOSTENUTO
VIVACISSIMO
TRADIZIONALE

We thrive in making fine olive oils that enrich the taste&soul.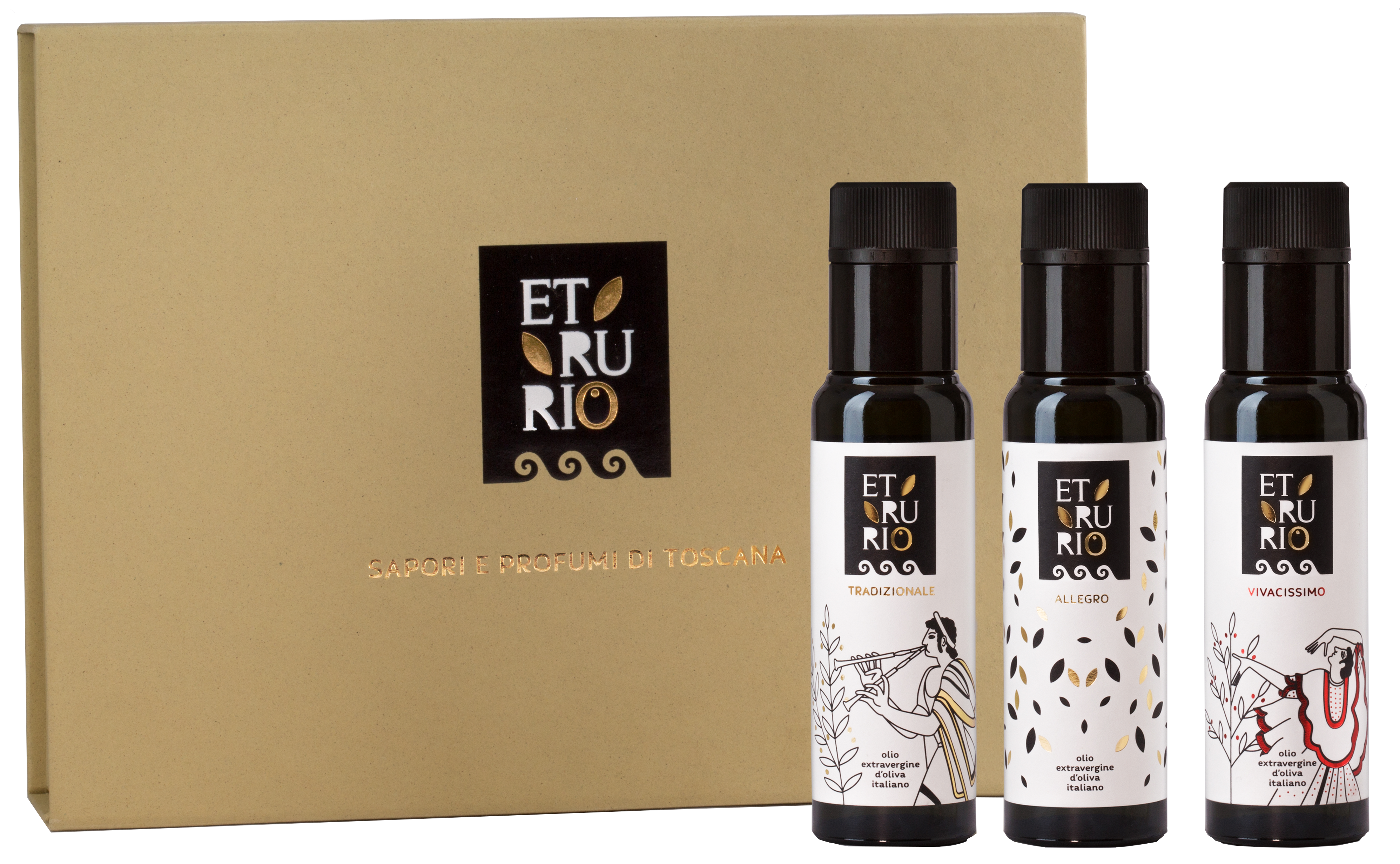 The ETRURIO Museum
Art & Olive Oil
The Sozzi Sabatini family is involved in cultural and artistic heritage projects to develop and promote Italian art and beauty. Behind layers of plasters an astonishing fresco dated 1437 was found in an historic building in Scarlino, the same building where the ETRURIO Museum now stands, a magical place where customers can taste our products.
ETRURIO Museum
Olive Oil Tasting
The symbol of the ETRURIO Museum represents the stylized figure of an Etruscan antefix whose original is owned by the Sozzi Sabatini family
Upon request it is possible to visit the ETRURIO Museum and taste our olive oils. Send us an email on: andrea@etrurio.com